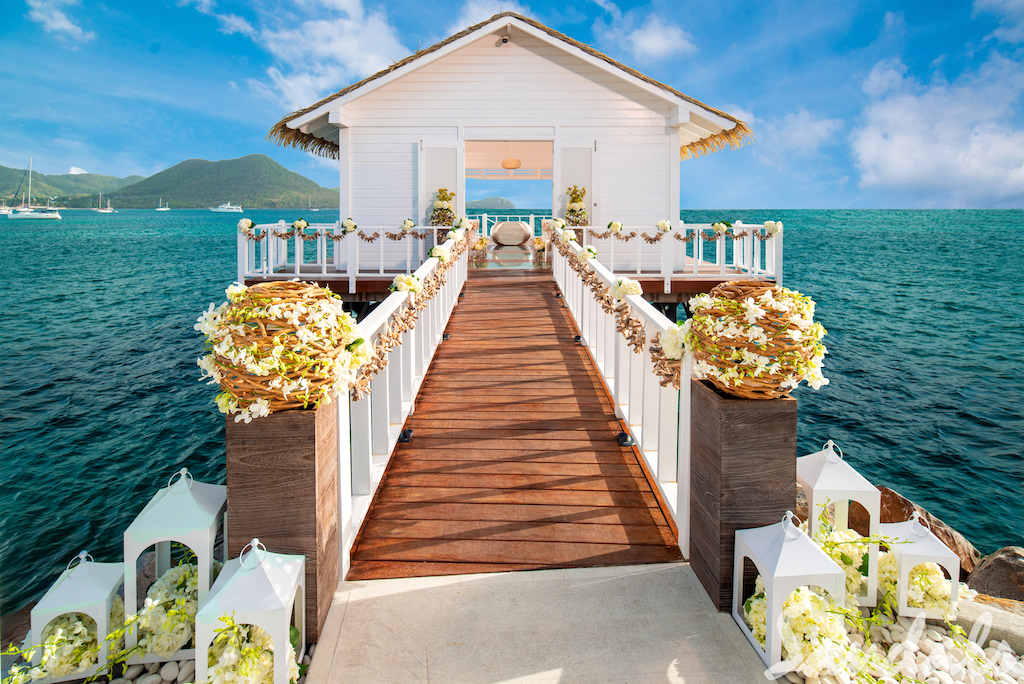 Congratulations! You said "yes," and now you've got…two tickets to paradise (queue the Eddie Money song here…lol)!
There are many moving pieces to planning a destination wedding, and we're here for you as you step into the planning process. Wishing On A Star Travel's very own Certified Destination Wedding Specialist, Rachael Peffer, shares the five top mistakes couples make when planning a destination and how to avoid them.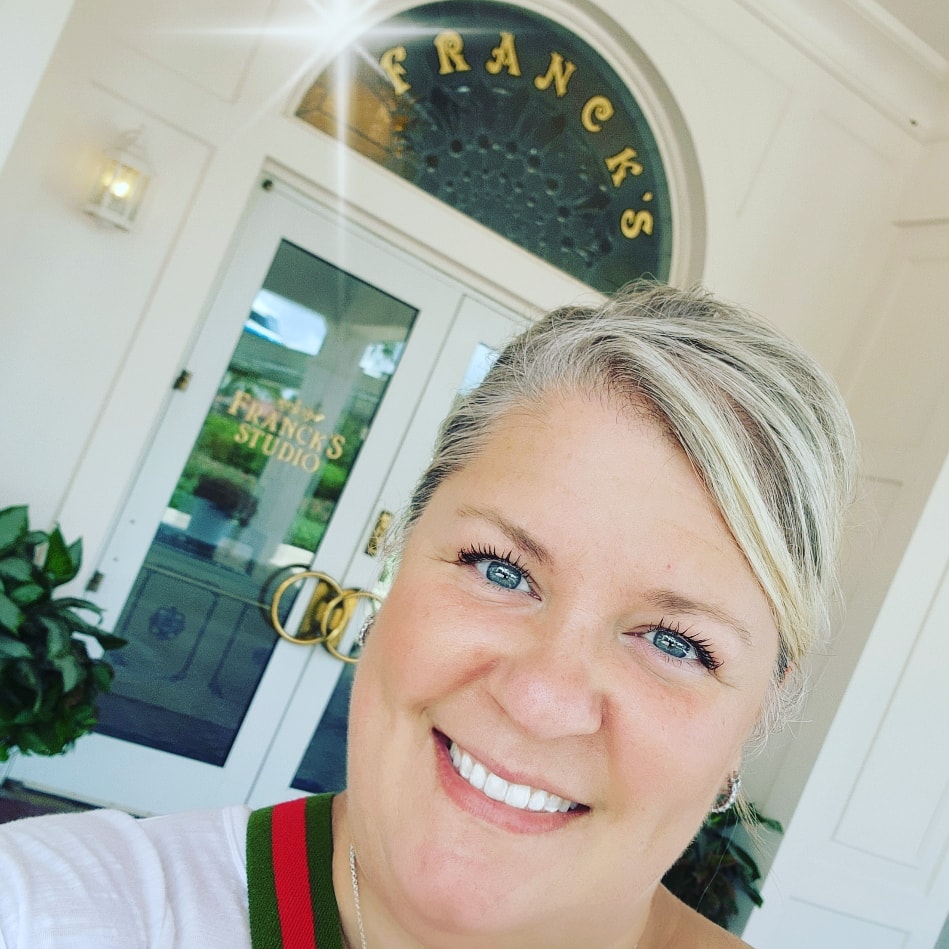 1. Choosing the Wrong Resort
When hosting a destination wedding, you must remember that your guests will stay at the resort for more than one day. It doesn't matter if your wedding is at Disney World or Sandals Curacao; you'll need to know your guests' needs to ensure that the selected location and resort work best for everyone in your group.
Some things you should know:
Find out your guests' special dietary needs, like whether they follow a vegan or gluten-free diet. Then, ask the resort if they can accommodate them.
Ask if anyone has any physical limitations before booking your stay. Some tropical resorts, like Sandals Ochi in Jamaica, are set on a cliffside and have a lot of stairs and hills. Others may not offer elevators.
Determine the needs of your guests who will be traveling with children. Most family-friendly, all-inclusive resorts offer kids programs for ages 4-12, but not all will have activities for children younger than that. You'll want to find out if nanny services are available if that is a concern.
If you allow children at your wedding, look at family-friendly all-inclusive resorts like Beaches or Dreams—not an adults-only option like Sandals. If you're looking at Disney, well, that makes every resort an option!
A big part of determining your guests' needs is considering their activities and interests. Don't pick a quiet wellness resort like Zoetry that shuts down at 10 pm if you and your guests like to stay up late at the bar like you can at Hard Rock! Another mistake would be selecting a value resort, like Disney's All-Star Movies Resort at Disney World, if you prefer the luxury and park convenience of the Grand Floridian.
2. Forgetting About Airport Transportation
As a destination wedding specialist, I help arrange roundtrip airport shuttle service for you and your guests. One mistake I see couples make is not considering this or leaving it up to every guest to get to the resort individually. This can result in guests getting stuck at the airport with no available taxis, being taken advantage of by overpaying for help to get to the resort, or even being tricked into attending a timeshare promotion just to get a ride! As you can imagine, this starts your wedding celebration on the wrong foot.
I recommend private transfers instead of a shared van. No, it doesn't have to be a fancy limo or a Rolls Royce like the ones you can get at Sandals Royal Bahamian, but any private transfer can make a difference. A private transfer setup will guarantee that everyone goes directly to the resort and gets to the vacation sooner!
3. Allowing Guests to Arrive the Day Before the Wedding
There are so many little things that make destination wedding travel go smoothly. One is having your guests arrive two days before the wedding date. Why? If guests choose to arrive the day before the wedding, they risk missing the wedding. How? If the airline holiday travel woes of 2022 weren't enough to convince you, many other things are out of your guests' control that can delay their pre-planned travel arrangements and make them miss your wedding festivities. Plus, many airlines may not have daily flights to every destination, especially when traveling to a small Caribbean island. If your guest's flight is canceled, it may be several days before they can rebook their trip—and they could completely miss your wedding. That's a bummer for everyone.
4. Not Reserving a Room Block
When hosting a group at a resort, you should hold a block of rooms for your guests if possible. If you leave it up to guests to individually book their rooms, the resort could sell out, or pricing could skyrocket. Some guests may book inaccurate dates or even the wrong property (this happens more than you'd think)!
Beyond this, there are great perks to hosting a group at a resort. If you don't reserve a room block, you could easily miss out on the opportunity to take advantage of things like free rooms, upgrades, special events, cocktail receptions, and more.
These extras can save you thousands of dollars on your all-inclusive destination wedding! Working with a professional travel advisor can help you get perks you wouldn't qualify for if you booked on your own.
As you can imagine, mistake number four is one of the main reasons couples choose to hire a destination wedding specialist, like me, to assist them with planning a wedding away from home.
This leads me to mistake #5…
5. Not Working with a Destination Wedding Specialist 
Many couples choose to work with a traditional wedding planner or a travel agent. However, a Destination Wedding Specialist (like me) can be the solution to a smooth wedding planning experience and complete travel booking confidence!
A Destination Wedding Specialist is a Travel Advisor who can manage group travel and a wedding expert who knows all the details about planning a destination wedding all in one.
I make personal vendor connections and have first-hand resort knowledge to help you save time and money on your destination wedding. I often share outside vendor recommendations and resort information you may not find on your own. By working with my clients in the early stages, I discover their dreams, wishes, and personal style to ensure the wedding we're planning is exactly the one you envisioned! I will take the overwhelm out of the planning and will support you during the whole process, from the first email to welcoming you home as a married couple.
BONUS MISTAKE: Booking Your Wedding Directly with the Resort
Many couples think they want to skip the pros, save some money, and book their destination wedding directly with the resort (or worse, on one of those online brokers…you know who I'm talking about). Ever since the travel boom (post-pandemic), I have found that resorts all over the world are short-handed, which can lead to slow response times, confusing contract terms, and questions that go unanswered which can leave you owing penalties and fees!
A Destination Wedding Travel Pro can help you navigate the process, keep you on track and help you follow up with the resorts to get your answers. Planning a wedding is new to you—but it's what we do every day! Let a destination wedding professional help you with your planning, guest reservations, and staying organized and on track. We're there for you throughout planning so that you can enjoy your destination wedding knowing someone has your back!
Final Thoughts
There are many things to consider when planning your destination wedding. Overlooking a few simple details could cause significant issues down the road. Of course, the good news is that many of these problems are preventable if you plan effectively from the beginning.
Always remember, if you want an amazing destination wedding but don't want the stress of putting it all together, there are destination wedding professionals—like me—who can take the logistics off your shoulders! I will negotiate rates, set up a fair contract, hold a block of rooms, handle guest bookings, check on their specific needs, provide prompt customer service, and so much more.
Plan Your Destination Wedding with Wishing On A Star Travel
Rachael is our Certified Destination Wedding Specialist, and we're proud to help you plan the destination wedding of your dreams. If you're interested in learning more about how Rachael can help plan your dream wedding, she offers complimentary 30-minute strategy sessions to help you figure out how to bring your destination wedding to life! Visit the Weddings page on our website and fill out the contact form to get started. We'll have you feeling less overwhelmed in no time!
For more expert travel tips and advice, subscribe to our newsletter!