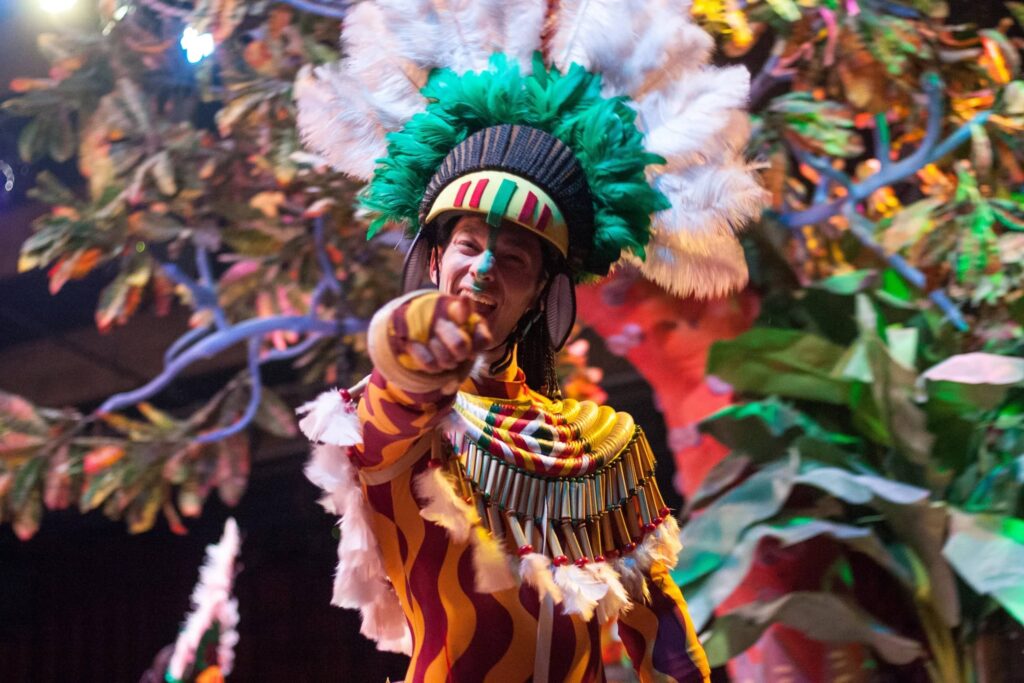 Summer is heating up, and exciting things are in store for guests of theme parks like Walt Disney World, Disneyland, and Universal Studios. Here's what you can look forward to from Walt Disney World, Disney destinations, and beyond this summer!
Walt Disney World
This summer brings back old favorites, extended experiences, and new offerings as WDW prepares for its 50th-anniversary celebration in October. If you're planning a trip to Disney World this summer, you're in for a taste of what the 18-month celebration will be like!
Epcot festivals
There is more time than ever before to experience the International Flower and Garden Festival this year. The festival, which was canceled last year and previously ran through May, has been extended through July 5th. Now, you have even more time to see the Disney character topiary displays and garden exhibits. There are also food kiosks that bring fresh garden-to-table dishes to the World Showcase. Plus, live music returns on the weekends at the Canadian and American Pavilions.
The Epcot International Food and Wine Festival starts just ten days later, on July 15th. This guest-favorite runs through November 20th, so there's plenty of time to experience the mouth-watering global food and wine selections while strolling around the World Showcase.
Disney's Animal Kingdom
One of the most beloved shows on Disney property is back at Disney's Animal Kingdom. A Celebration of Festival of the Lion King, which opened on May 15th, runs at select times throughout the day. Seating arrangements and choreography have been updated from the original production to accommodate social distancing guidelines. The Festival of the Lion King marks the return of live shows on Disney property and will certainly lead the way for more to come.
Magic Kingdom
Cinderella's Castle is all decked out and ready to go for Walt Disney World's 50th anniversary. If you visit the park this summer, you'll see castle turrets shining and shimmering with golden ribbons, royal bunting, and "ear-idescent" gemstones. It's an excellent time for a new family picture in front of the castle!
Disneyland
After closing for over a year, Disneyland Resort is finally open. Guests returned to the resort at the end of April, but only California residents could enter the parks. Now, out-of-state guests will be able to visit starting June 15th. The Paradise Pier Hotel is slated to open on June 15th, and the Disneyland Hotel will reopen on July 2nd.
Guests visiting Disneyland will enjoy updated changes to familiar attractions, like the reimagined Jungle Cruise, which will start "sailing" on July 16th. The new attraction features updated scenes and characters while keeping the humor and heart of the original attraction.
Universal Studios
Jurrasic things are happening at Universal Studios Orlando this summer! Universal's newest thrill ride, the VelociCoaster, officially opens on June 10th. This roller coaster takes guests on a high-speed journey through Jurrasic World's Raptor paddock. It's already generating buzz, and it's only in soft opening.
Though it's summertime, Harry Potter fans may prefer hot Butterbeer in the same way you may like hot coffee—regardless of the outside temperature. If you can relate to this, you'll be happy to know that hot Butterbeer will be served year-round throughout the Wizarding World of Harry Potter™. However, if the thought of warm Butterbeer in 90-degree weather makes you cringe, cold and frozen Butterbeer options are still available.
Cruise lines
Disney Cruise Line's newest ship, the Disney Wish, will set sail next summer. Reservations are now open to the public, so if you want to be one of the first people to board this majestic ship, call our Authorized Disney Vacation Planners at 1-888-678-TRIP to get started!
This summer also brings hope that cruises will set sail soon. The CDC recently approved Carnival Cruise Line's plan for future sailings and will start test cruises out of popular ports like Port Canaveral, Miami, and Galveston, Texas, this summer.
Other updates
Many Orlando theme parks have updated their mask guidelines to reflect new CDC guidance for vaccinated individuals. Masks are now optional at outdoor locations throughout Walt Disney World, which is a massive relief for those planning to travel during Florida's hottest months. Masks are still required indoors, on attractions, and while utilizing Disney transportation. At Universal Studios Orlando, masks are optional indoors and outdoors for vaccinated individuals. The park doesn't require proof of vaccination.
Disney increased its capacity up from the 35% it was operating at previously, but there's no official word about the exact capacity limits.
Hours throughout Walt Disney World were also extended, with some parks adding two more hours to their schedules throughout June. Now, Magic Kingdom and Epcot will stay open until 9 pm for most nights, and Hollywood Studios and Disney's Animal Kingdom will remain open until 8 pm nightly.
Vacation to magical destinations with Wishing on a Star Travel
There's still time to experience fun and excitement this summer. As Authorized Disney Vacation Planners, Wishing on a Star Travel will help design the vacation of your dreams. Call us at 1-888-678-TRIP or click to get a quote. Want the latest travel information delivered right to your inbox? Sign up for our email updates!