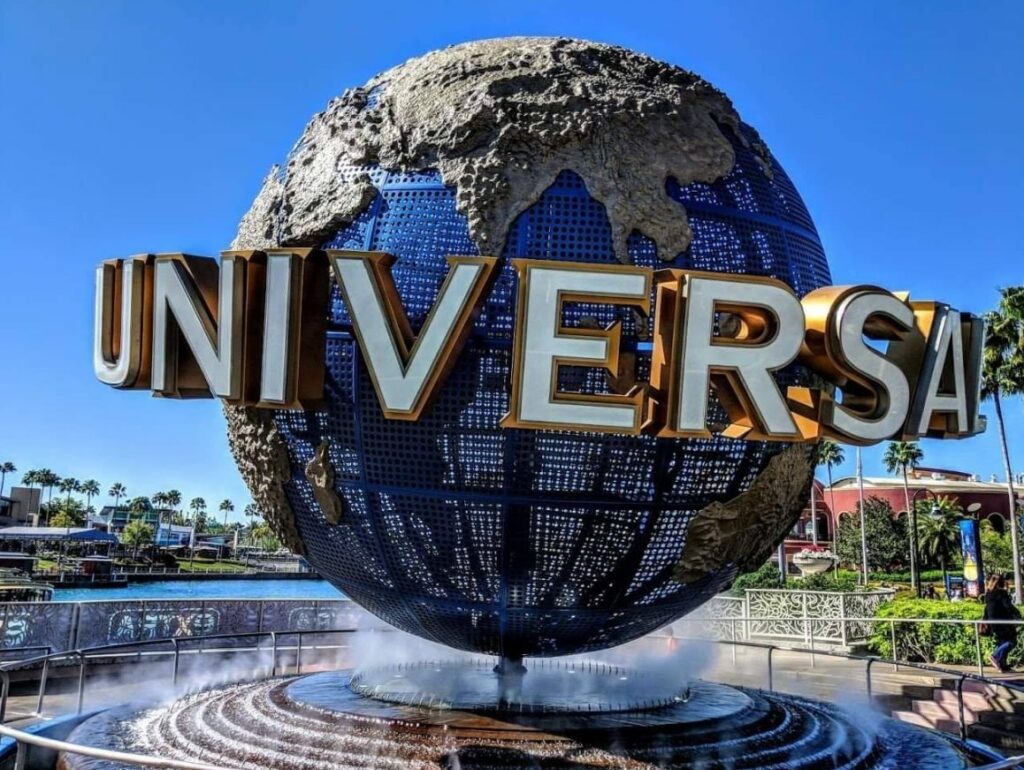 Universal Orlando resort is made up of three theme parks: Universal Studios, Islands of Adventure, and Volcano Bay water park. Epic Universe, Universal's fourth theme park, is currently under construction and will open in 2025. In addition to the parks, there are eight resort hotels with various amenities and theming. Wondering how to pick the right Universal resort for your vacation? Here are our top 3 Universal Orlando Resorts!
About Staying at a Universal Orlando Hotel
The hotels are divided into four pricing tiers: Value (the lowest-priced), Prime-Value, Preferred, and Premier (the highest priced). All Universal Orlando hotels include free transportation to the parks, offering shuttles, water taxis, walking paths, or a combination of these.
Advantages of Staying at Universal Hotel
When you stay at a Universal Orlando hotel, you get to enjoy Early Park Admission to select attractions every day. You can enter Islands of Adventure and Universal Studios up to an hour before the park opens or visit Volcano Bay 30 minutes early. The attractions available during Early Park Admission rotate every few weeks. Usually, they include some of the most popular attractions, such as The Wizarding World of Harry Potter™, Veliocoaster, and Despicable Me: Minion Mayhem™. In addition, Premier hotel guests get complimentary Universal Express Unlimited passes for each night of their stay, allowing guests to skip the lines at attractions throughout Islands of Adventure and Universal Studios.
Top 3 Universal Orlando Resorts
Without further ado, here are our rankings for the top Universal Orlando Resorts:
3 . Loews Royal Pacific Resort
Royal Pacific Resort takes guests on an epic adventure to the South Pacific during the golden age of exploration (the late 1930s). Water-shooting elephants and tranquil fountains greet you as you enter the main lobby, whisking you away from the busyness of the theme parks for a relaxing retreat after a long day of thrill-seeking. The resort features a lagoon-style pool that will make you feel like you've stepped into a tropical paradise. Stay in a Jurassic World™ suite for even more fun—kids will love sleeping in a prehistoric themed bedroom, and parents will love the extra space and separate sleeping accommodations. Royal Pacific is also a Premier hotel, so your stay will include Universal Express Unlimited passes.
Legend has it that the hotel was created by South Pacific explorer Jake McNally, who disappeared after breaking up with his Hollywood starlet fiance. Rumors have it that he flies throughout the South Pacific, exploring every hidden gem in the area. You may even spot his plane in the lagoon! Then, check out Jake's American Bar, which was one of Jake's favorite hangouts.
2 . Cabana Bay Beach Resort
This resort is by far one of our agency's favorites! Cabana Bay is Universal's largest hotel and is a Prime-Value level resort, combining quality amenities at affordable pricing, making it a popular choice with young families and large groups. This retro-themed beach resort will take you back to the iconic vacation destinations of the 50s and 60s. The retro theming is found throughout the resort, down to the 50s themed toiletries in the bathroom. This resort is full of fun for the whole family, with two pools, a sand beach, a lazy river, and a bowling alley. There are many places to enjoy a family meal, from the Bayliner Diner™ to the Galaxy Bowl Restaurant. Plus, Cabana Bay has a separate entrance to Volcano Bay. The resort offers a variety of accommodations, including two-bedroom suites that sleep six people.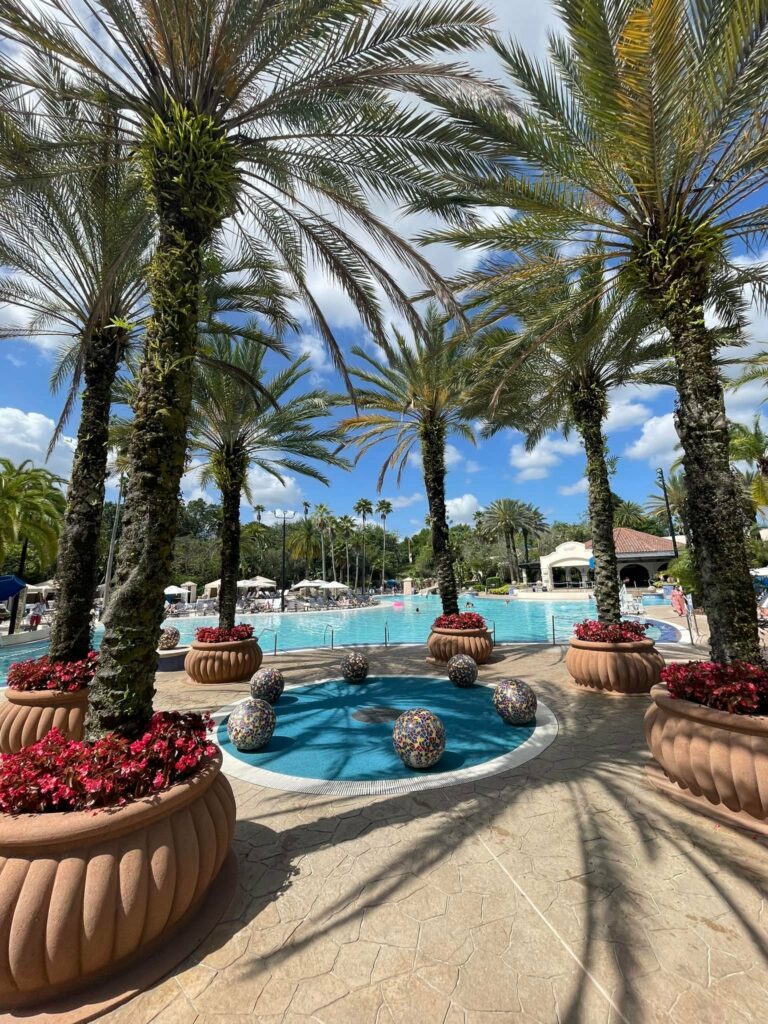 photo by Brooke at Wishing On A Star Travel ®
1 . Hard Rock Hotel®
The Hard Rock Hotel® is our top pick for Universal Orlando Resorts! The Hard Rock Hotel is the ultimate experience for any music fan. Themed after a California mission like the one The Eagles sang about in their iconic hit, "Hotel California," the Hard Rock Hotel lets guests experience the level of service and luxury that any rock star would encounter on tour. Music surrounds you throughout your stay; the pool even includes underwater speakers! Hard Rock Hotel is a must-see place for any classic rock fan. The halls are filled with music memorabilia that rivals any hall of fame or rock exhibit (you can arrange for a free tour of the music artifacts with a Team Member in the lobby). Plus, use the inspiration of fellow rock stars to create your own tunes by having a Fender guitar or classic record player delivered to your hotel room—for free! Check out the Palm Restaurant or take a short walk to the world's largest Hard Rock Cafe at Universal CityWalk. As a Premier hotel, complimentary Universal Express Unlimited passes are included with each day of your stay.
Honorable Mention: Sapphire Falls
Our list wouldn't be complete without mentioning Universal's only preferred level resort, Sapphire Falls. It's a great combination of the affordability of lower-priced resorts with many of the amenities and theming of a Premier-level resort. Sapphire Falls also has the largest and most elaborate pool on Universal property. The 16,000 square-foot pool features a waterslide, sand beach, and splash area.
Plan Your Universal Vacation With Wishing On A Star Travel ®!
Wishing on a Star Travel is a U-Preferred travel agency and will help you plan a thrilling and exciting trip to Universal Orlando. Our team had the pleasure of attending a recent 10-day training at Universal, where we got to tour several of the resorts and learned about the amenities offered at each. Check out our Facebook page to learn more about our trip!
Universal Vacation Packages are now available for 2023! Get a quote for your Universal vacation.
Don't forget to sign up for our email list!