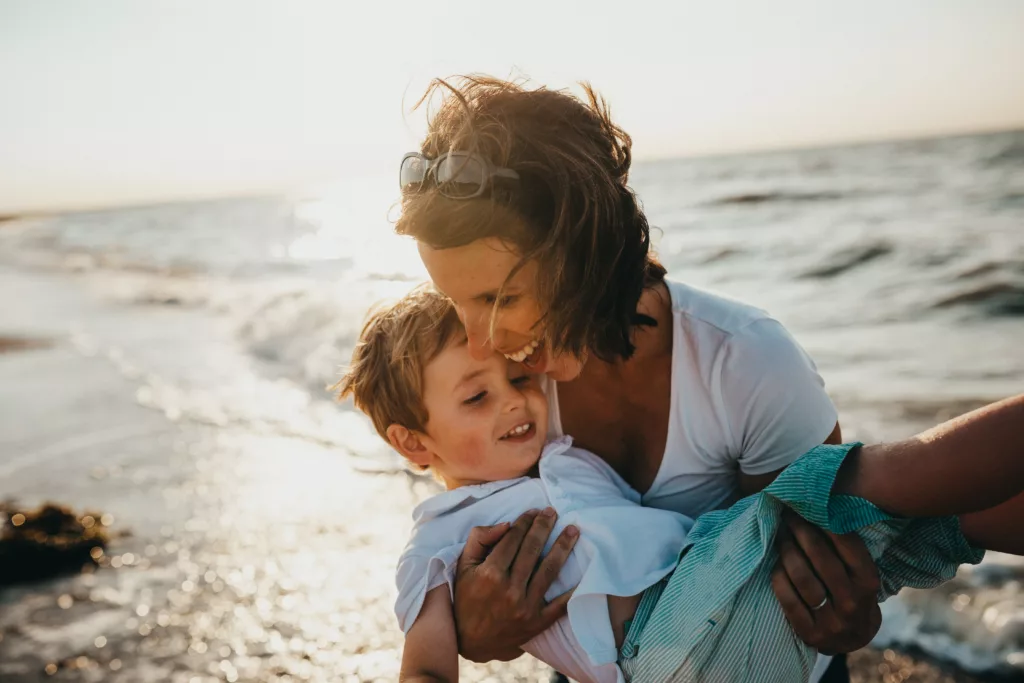 Traveling is an investment. You're investing in family memories, the experience of exploring new places, and your mental health by taking time away from the hustle and bustle of everyday life. Just as you would protect any investment, protecting your vacation from unexpected changes and expenses is important. Travel insurance is the best way to help cover the financial investment you've made in your family vacation. Here's what you need to know about travel insurance and why you should budget for it for your next vacation.
What is Travel Insurance?
Travel insurance is a special type of insurance coverage that protects you from financial losses if you suddenly need to change your vacation before or during your trip. Like most types of insurance policies, travel insurance is offered by several companies which provide various plans at different price points. No two plans are the same, so it's vital to read policies carefully to know everything it covers.
Types of Travel Insurance
There are several types of travel insurance available:
Medical travel insurance, also called travel health insurance, provides emergency medical care if you're traveling to a place your regular health insurance doesn't cover (like a foreign country).
Accident insurance is reserved to cover catastrophic events, like accidental death and serious injuries while traveling. Some of these plans also offer life insurance benefits.
Annual travel insurance is best for frequent international travelers who may save money by paying a premium for year-round coverage instead of a plan for specific dates.
Comprehensive travel insurance is the most popular kind of travel insurance and is the type we recommend for general trips. These all-in-one plans cover a wide range of unexpected travel scenarios, including trip cancellation. We discuss what comprehensive travel insurance covers below.
What Travel Insurance Covers
While there are many types of insurance plans, here's a general overview of what comprehensive travel insurance typically covers:
Trip Cancellation
Trip cancellation covers the cost of canceling or rescheduling your trip due to unforeseen circumstances like an illness, injury, or death of an immediate family member. There's usually a list of acceptable reasons the policy would go into effect, ranging from being diagnosed with COVID-19 to being assigned jury duty. "Any-reason" trip cancellation coverage is available but is typically more expensive than regular coverage.
Natural Disasters & Storms
Purchasing travel insurance when traveling to Florida or the Caribbean during hurricane season is a must-have. Rescheduling your trip, delayed flights, and deposits on resort rooms and activities can quickly add up. While your destination may offer various services and compensation if a major storm affects your trip, travel insurance can help offset unexpected costs associated with rescheduling it.
Trip Interruptions or Delays
What happens if you're already on vacation and experience an injury or medical emergency? This part of travel insurance will help pay for medical expenses, like hospital stays, emergency transportation, lab tests, and imaging while traveling. Travel insurance may cover the cost of returning home unexpectedly, too. It will also cover additional expenses you may take on if your flight is delayed or canceled, like hotel rooms, food, booking an additional flight, and rental cars.
Lost Luggage
Travel insurance also covers replacement costs for personal belongings if your luggage is lost, stolen, or damaged on your trip. This coverage can be extremely beneficial since the cost of replacing personal items like medications, credit cards, and your passport can add up quickly. It could even provide compensation for replacing clothes and toiletries while you're on your vacation. Typically, each bag is insured up to a specific amount, like $500 per bag.
What Isn't Covered in Travel Insurance?
Like any insurance policy, certain things aren't covered. Travel insurance won't cover specific conditions and circumstances, like chronic medical conditions or becoming pregnant. Travel insurance also doesn't cover damages caused by dangerous activities, extreme sports, or drug or alcohol abuse.
How Much is Travel Insurance?
Travel insurance costs are minor compared to all the expenses you'll have to make out-of-pocket if something unexpected happens during your trip. Travel insurance costs between 4% to 10% of your overall vacation price. One way to save on travel insurance is to look at your current homeowner's and health insurance policies to see if these plans offer any protection while traveling. However, a comprehensive travel insurance plan is the only way to ensure most of your travel expenses are covered.
How To Purchase Travel Insurance
It's best to purchase travel insurance when you book your vacation. The policy coverage may change if you wait until closer to your departure date. If you want to add travel insurance to your trip (which we highly recommend), let your Wishing On A Star Travel® agent know. While our travel agency doesn't sell travel insurance, we partner with several preferred insurance providers who offer a variety of plans for our clients to choose from.
Should I Purchase Travel Insurance?
Yes! We always recommend purchasing travel insurance when booking a vacation. Many things could happen unexpectedly during a trip. Travel insurance will give you peace of mind that you'll be reimbursed for some of the financial burdens of changing or canceling your trip for various reasons. While we recommend travel insurance for every type of vacation, it's especially important when traveling out of the country or cruising. Many policies offer emergency services nearly 24/7, so you'll always have access to emergency care.
Vacation Planning with Wishing On A Star Travel
Don't let unexpected circumstances stress you out leading up to your vacation. Ensure you and your family are ready for an exciting adventure, no matter what happens! Since insurance plans cover a wide range of scenarios, it's important to review your policy closely so you know what it covers. For more information, contact Wishing On A Star Travel by calling 1-888-678-TRIP or emailing us.
Ready to book your trip? Get a free quote here!