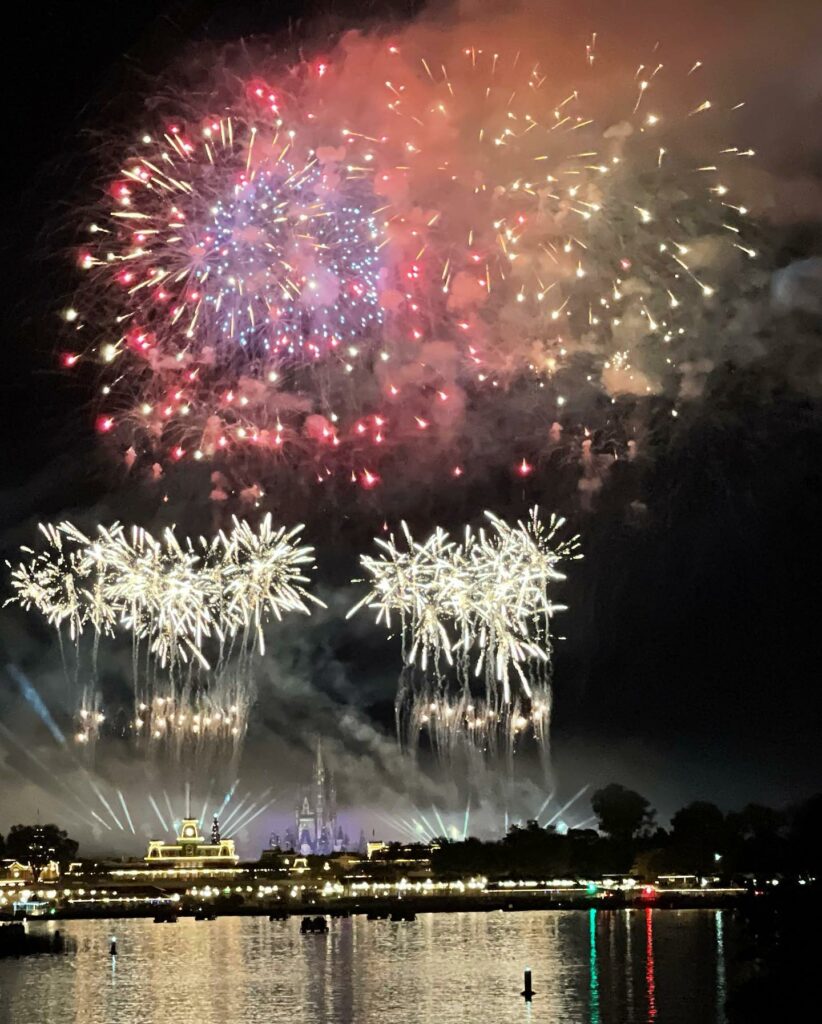 Enchanting Extras at Walt Disney World are a collection of exciting experiences, events, and recreational opportunities that add an extra touch of magic to your vacation. Disney has reopened or announced reopening dates for many of the experiences within the collection in the last few months, and new experiences are added throughout the year. There are over 70 offerings in this collection, so there is truly something for everyone. Considering adding an Enchanting Extra to your Disney vacation? Here's what you need to know.
What is the Enchanting Extra Collection?
The Enchanting Extras Collection refers to a wide range of add-on experiences throughout Walt Disney World Resort. These extras are a wonderful way to explore the resort with a unique perspective many other guests don't see. The possibilities are endless, from seeing how the magic is made by stepping into backstage areas to getting up close and personal with African wildlife. Some experiences are seasonal, limited-time offerings. Others are a normal part of the resort's daily operations, like the Aerophile balloon at Disney Springs or renting a private cabana at your Disney Resort.
Featured Enchanting Extra Experiences
Here is just a glimpse of some of the things you could experience as a part of Disney's Enchanting Extras Collection:
Bibbidi Bobbidi Boutique 
Located inside Cinderella Castle at Magic Kingdom, the Bibbidi Bobbidi Boutique offers princess and knight transformations for children ages 3 through 12. With the wave of a magic wand and help from Fairy Godmother's Apprentices, your little one will be pampered with a royal treatment of hairstyling, makeup, nail polish, princess gowns, and accessories.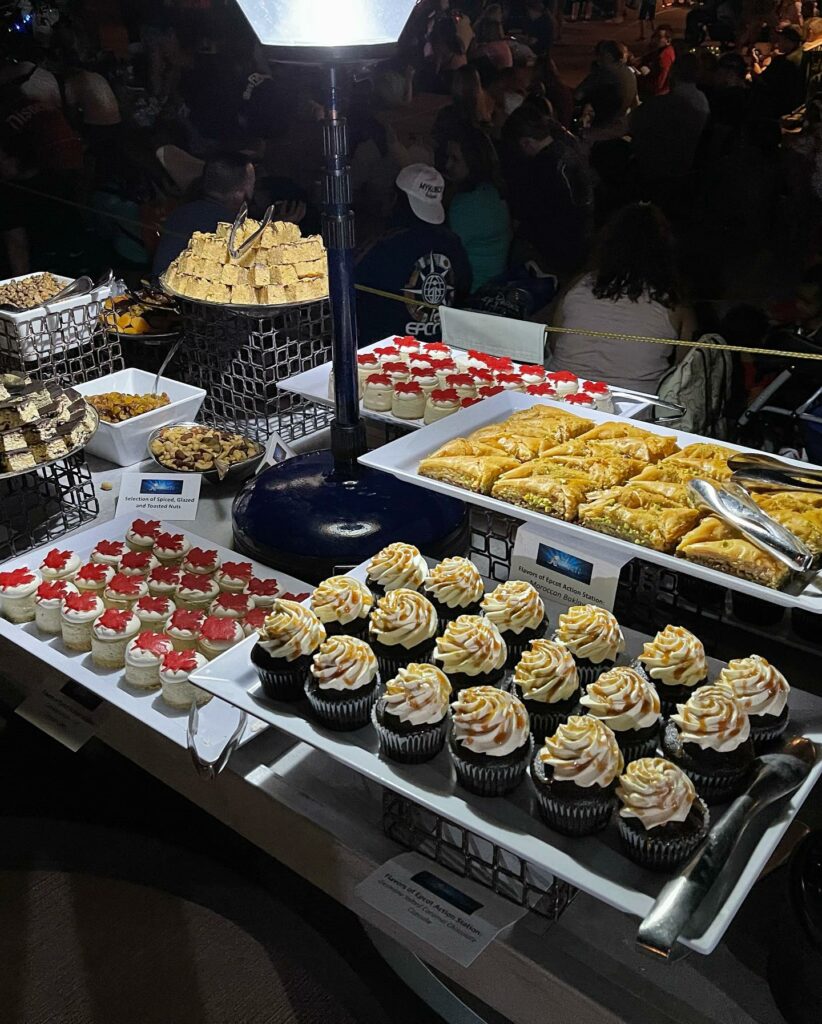 FerryTale Firework Cruise
The FerryTale Firework Cruise is the only dessert cruise currently available. Hop aboard one of Disney's iconic ferryboats from the Transportation and Ticket Center for a private dessert party and unique Magic Kingdom firework viewing spot right in the middle of the Seven Seas Lagoon. Food includes a wide range of firework-themed treats, plus bubbly, fizzy drinks and cocktails. 
Dessert Parties
There are so many opportunities to end your Disney day with delectable desserts. For example, there are three parties just at the Tomorrowland Terrace inside Magic Kingdom with reserved firework viewing for Disney Enchantment. For a limited time, experience a WDW 50th anniversary-themed dessert party at Disney's Contemporary Resort. In addition, there are dessert parties during seasonal events like Mickey's Not So Scary Halloween Party and Mickey's Very Merry Christmas Party.
Behind-the-Scenes Tours 
Participating in a tour is the best way to get a behind-the-scenes look at how the magic is created. There are many unique tour options—your family is bound to find something interesting! Here are some of our favorite tours:
Keys to the Kingdom—This is the ultimate way to get a backstage look at the Magic Kingdom. This five-hour guided walking tour lets you access some of the most secretive places throughout the park, including the famous "Utilidor" located underneath the Magic Kingdom.
Behind the Seeds—Returning October 2, 2022! This one-hour tour gives you an in-depth look at the greenhouse and fish farm located at EPCOT's Living with the Land attraction. It's one of the most affordable backstage tours available.
SEAs Adventure (aka DiveQuest)—A bucket-list attraction for many certified scuba divers, this tour allows you to dive into the gigantic 5.7 million gallon aquarium at EPCOT's SeaBase (at the end of the Seas with Nemo and Friends attraction).
Wild Africa Trek—Ever wanted to go on a private African safari? Now's your chance! You get up close with African wildlife found at the Kilimanjaro Safari at Disney's Animal Kingdom. Learn how the animals are cared for, wind your way over a ropes course, and sample African-inspired snacks.
Dining Packages 
Depending on the season, you may find various opportunities to enjoy dinner and a show. EPCOT offers dining packages at select restaurants during its many seasonal festivals, like the International Food and Wine Festival and the Festival of the Holidays. Dining packages usually include a meal at a select restaurant and reserved seating at the American Gardens Theatre to view one concert. In addition, the nightly Harmonious dining packages offer dinner at either Rose and Crown in UK or Spice Road Table in Morocco and reserved seating for EPCOT's nightly firework display.
Harmony Barber Shop 
This full-service salon on Main Street, USA, offers services for people of all ages. However, it's known for its "first haircut" experience for infants and toddlers.
VIP Tours 
VIP tours are the most luxurious and exclusive ways to visit the parks. A personal guide will escort your group around the property in a private vehicle, skipping lines for popular attractions and bypassing main park entrances.
Other Experiences 
This is a small sampling of all the experiences offered as a part of the Enchanting Extras Collection! Some other fun offerings include Drawn to Life, Cirque du Soleil®'s original show at Disney Springs; Capture Your Moment Photography, where you can reserve a private photo shoot with a Disney photographer for 20-minute sessions; golfing at one of the resort's four courses; and outdoor recreation like private boat charters, archery lessons, and horseback riding.
View the full list of the current Enchanted Extras Collection offerings.
Note: Enchanting Extras are add-on experiences. Reservations are highly recommended. In-park offerings require valid theme park admission and a reservation for that day.
How To Book Enchanted Extras
With over 70 experiences, finding an enchanted extra can take tons of time and research! Leave finding a perfect extra for your vacation up to our travel agents at Wishing On A Star Travel ®. We'll suggest experiences you may enjoy based on your family's preferences and current availability. As an Authorized Disney Vacation Planner, we visit the parks often. We can share our personal experiences for many of these experiences, providing you with accurate and up-to-date information.
Still need to book your trip? Get a free quote today. Contact your agent if you've already booked with us and want to add one of these additional experiences!
Don't forget to sign up for our email list for more travel tips and news!